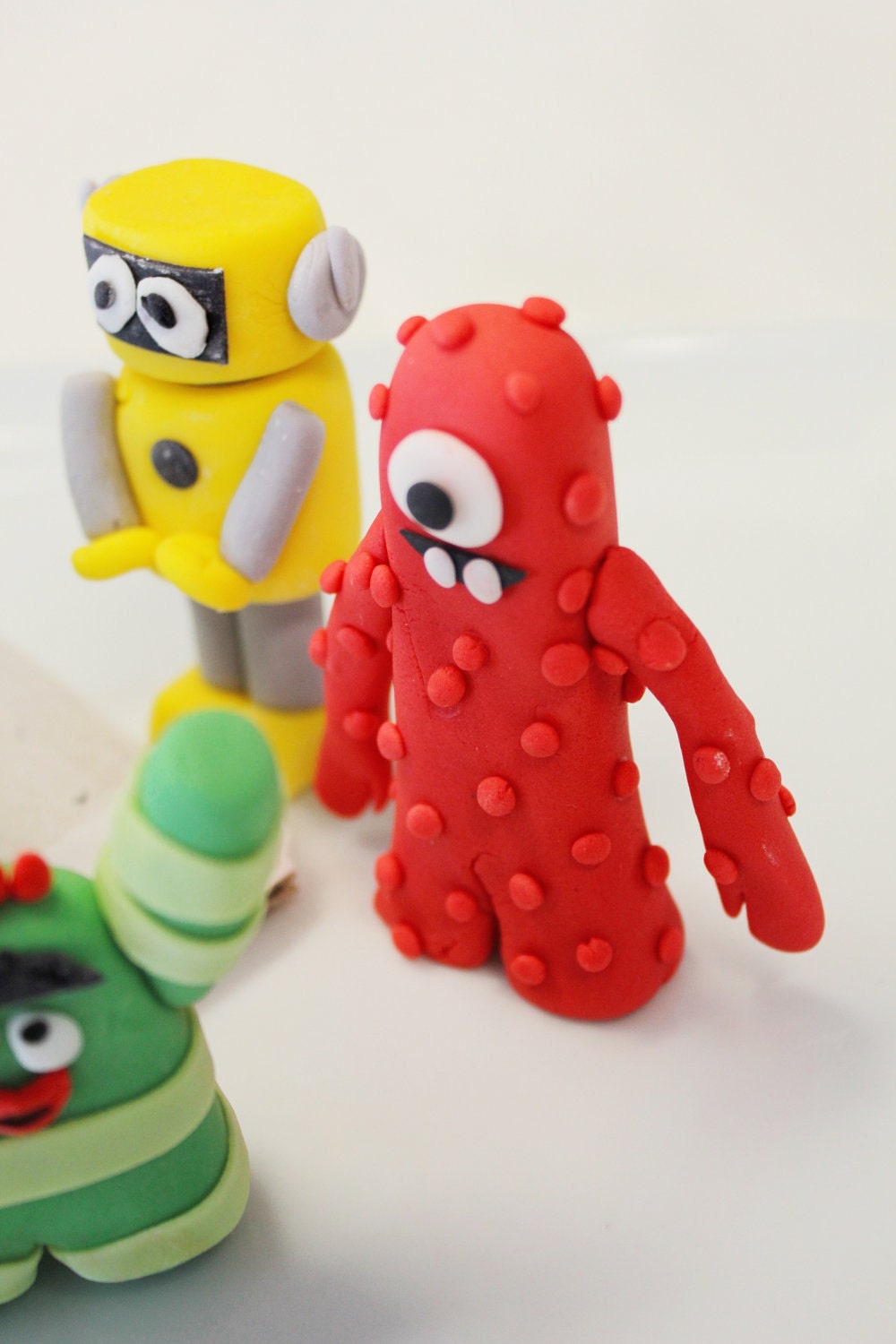 We've been such workaholics lately. On one hand we absolutely LOVE all the fan support and incoming orders. When we close out the day we throw up our hands in celebration for all the business that came in. Then we realize all the overtime we have to put in to FILL those orders! But hey, we aren't complaining. You guys allow us to do what we love. For that, we are enormously grateful!
This week we've had a wave of Yo Gabba Gabba customers snatching up our cake toppers. I don't know very much of the show but I'm absolutely loving the bright colors and playfulness of the characters.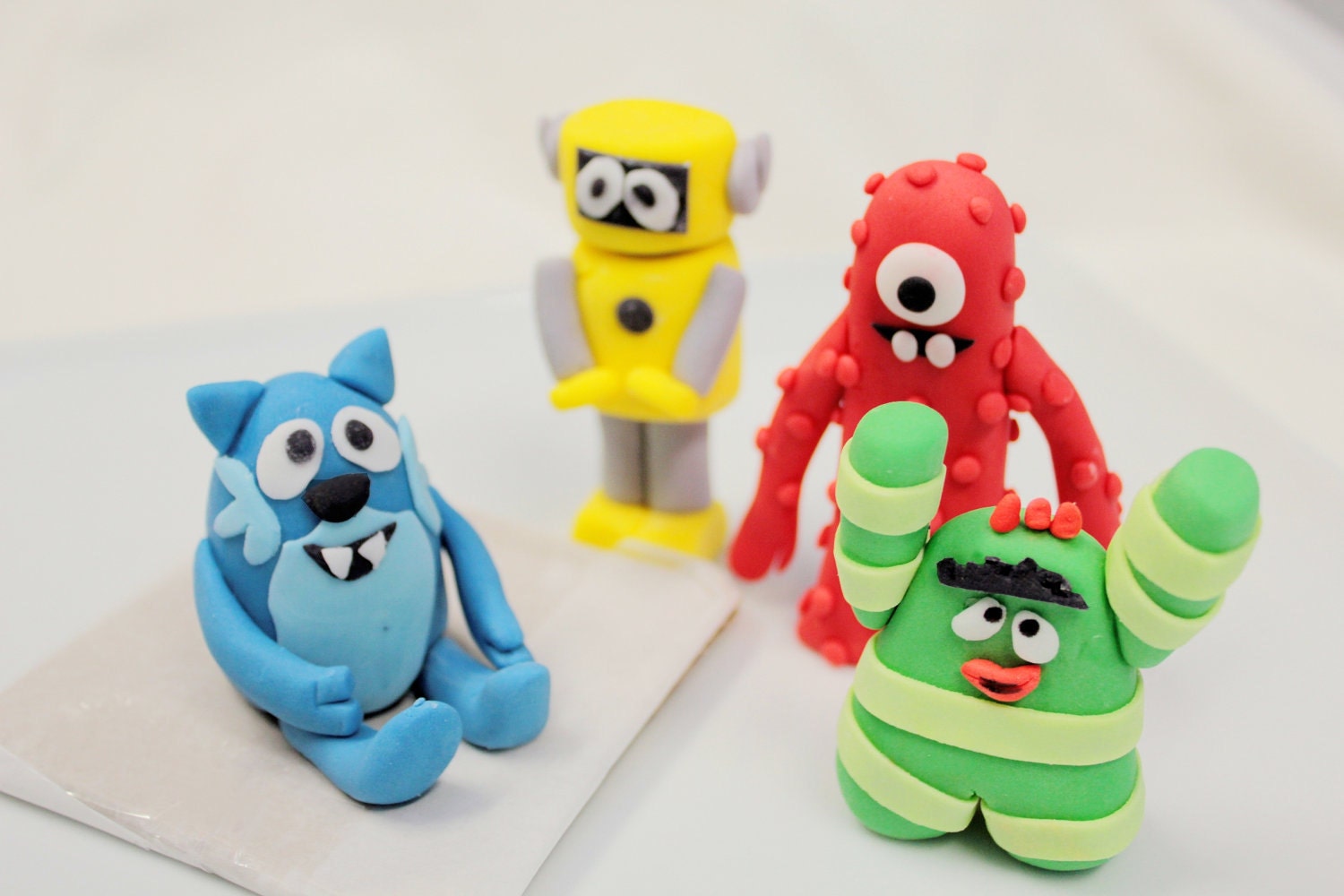 I have so much fun making these. Every time I finish a smile on a character, it's as if I built a new friend or something. Then I smile back. Wow, don't judge me. Maybe it's been too many late night hours. Is it too weird to say that these guys keep us company while we finish the rest of our orders?